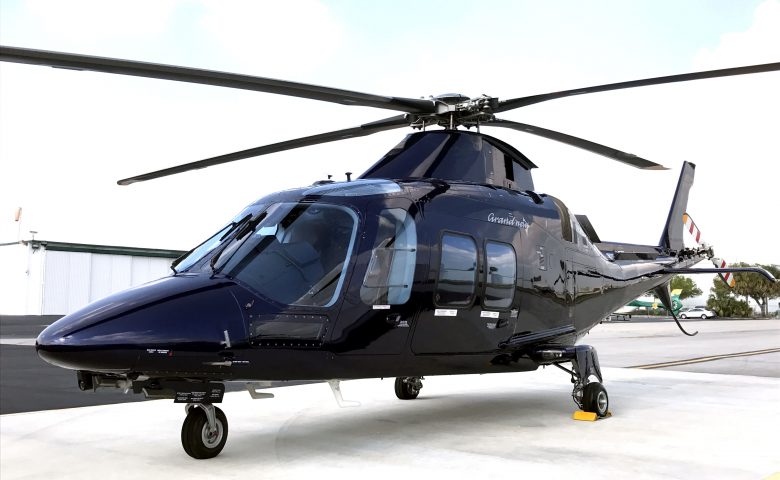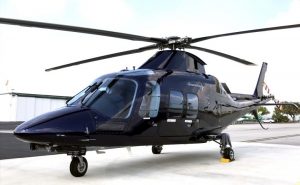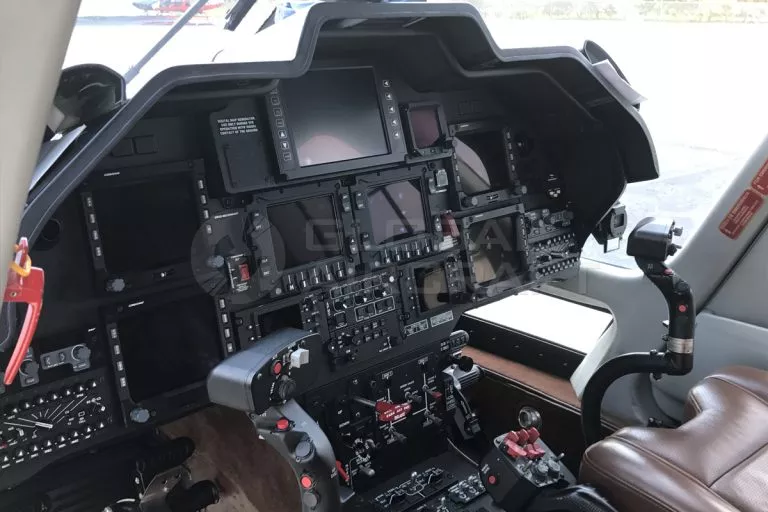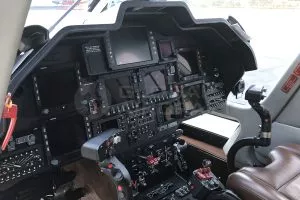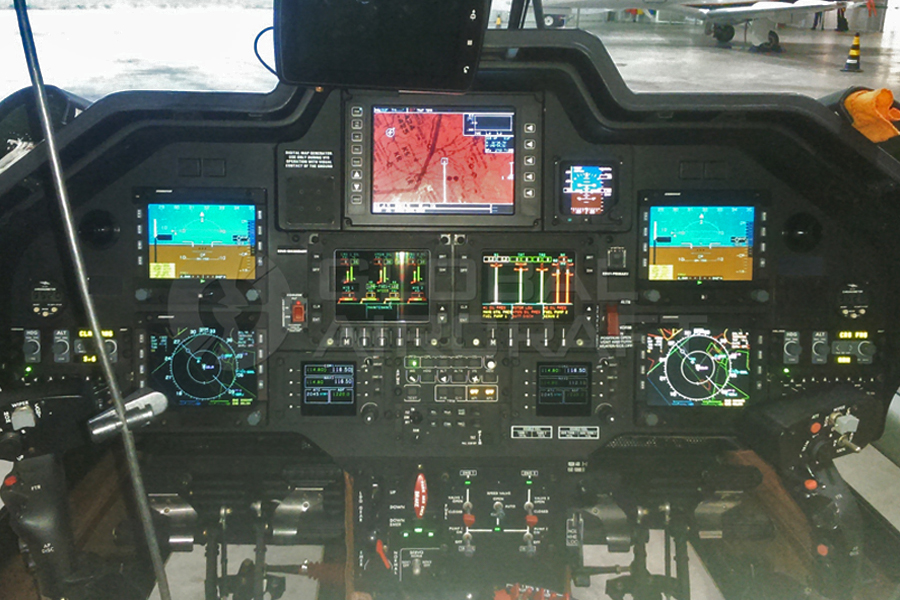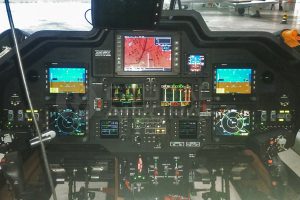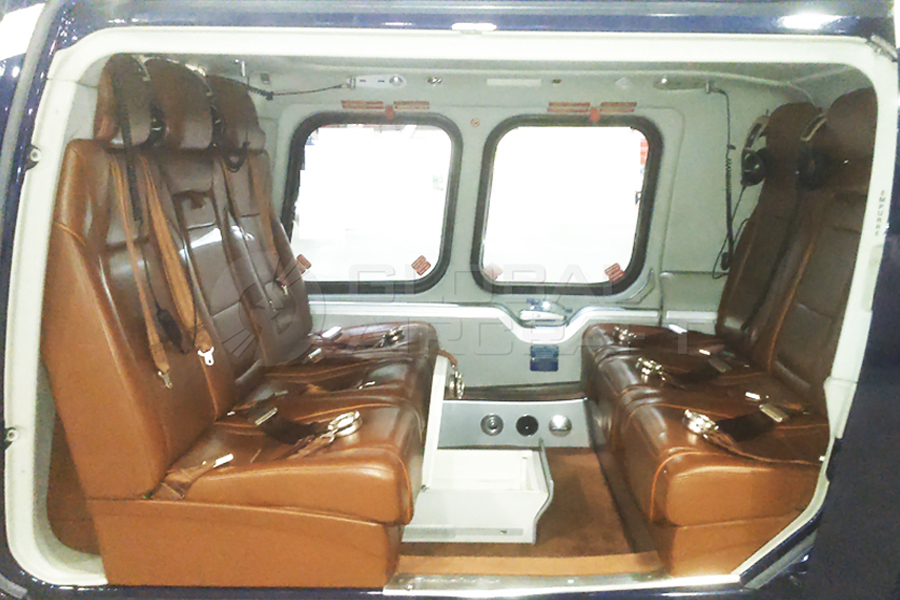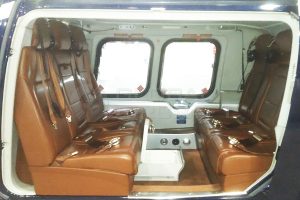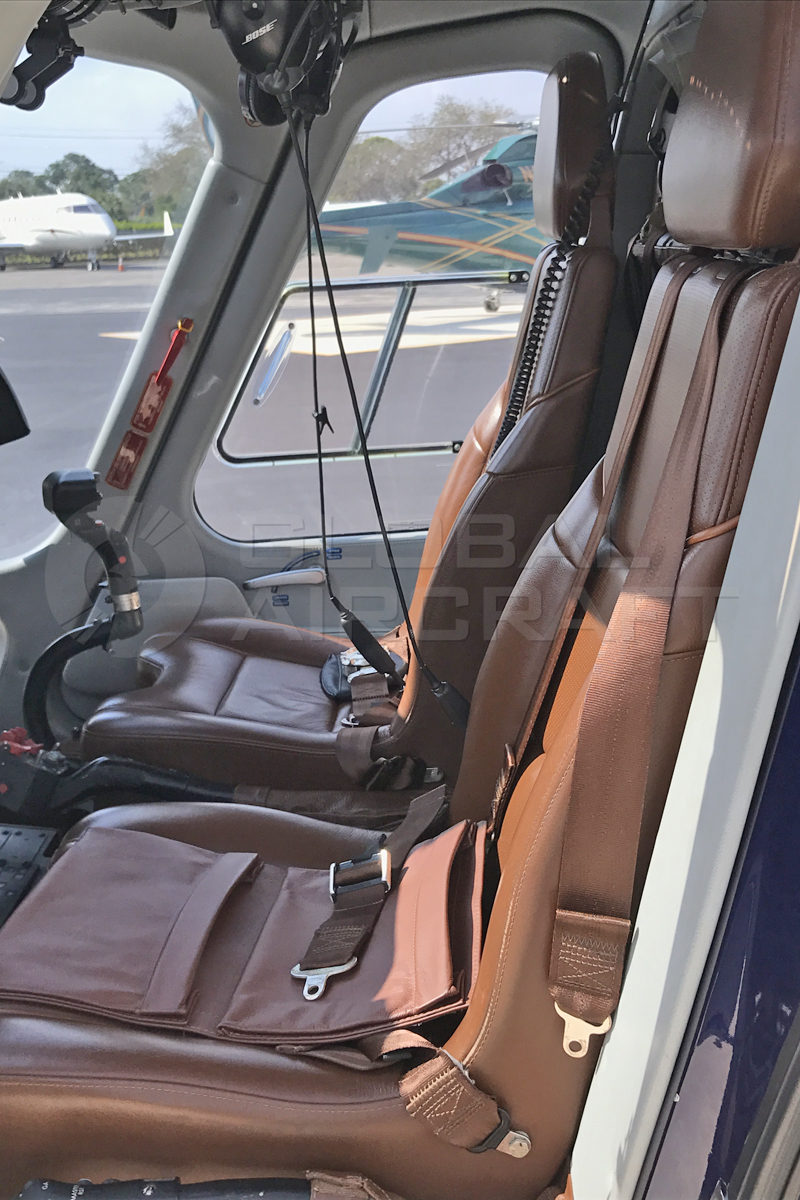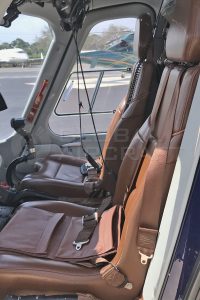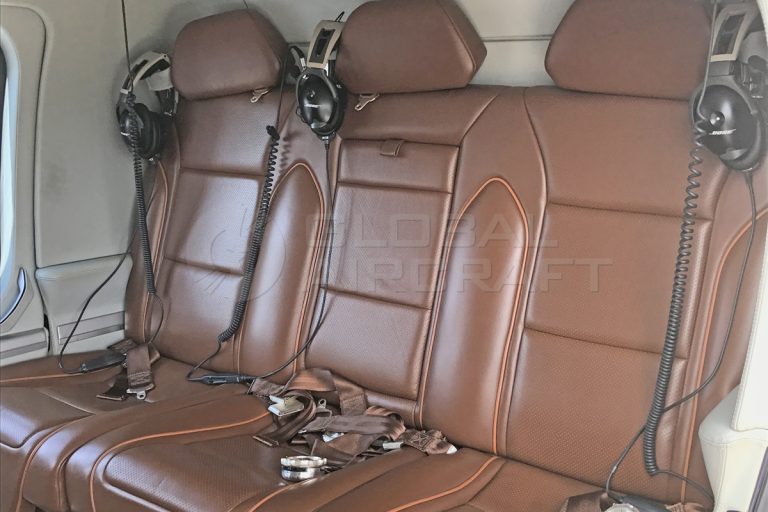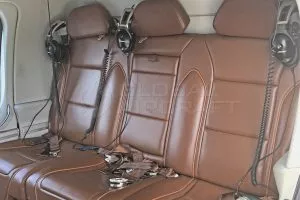 2012 Agusta A109SP Grand New
MODEL: A109SP GRAND NEW
YEAR: 2012
AIRFRAME – TTSN: 888 hours / 1,228 landings
ENGINES MODEL: 2x PRATT & WHITNEY PW207C
ENGINE #1 – TTSN: 888 hours / 1,157 cycles
ENGINE #2 – TTSN: 888 hours / 1,134 cycles
Aircraft based and registered in U.S.
Many optional equipment: 4-Axis Auto Pilot, 213USG Fuel tank, Passive
Vibration Absorber (PVA), Enhanced Vision System (EVS), etc.
Import CofA inspections recently done.
All maintenance current.
No damage or incident history.
Always kept in a private hangar.
Avionics
Pilot/ Co-pilot Flight/NAV EFIS (2 displays) with embedded FMS, Synthetic Vision
Pilot/ Co-pilot GPS/SBAS Chelton interfaced to EFIS/FMS
EFIS pilot/co-pilot NAV synchronization switch (FMS data)
HTAWS slip indicator and Remote Bug Panel (RBP)
Reversionary Control Panel (RCP)
Electronic Standby Instrument System (ESIS)
Second Radio Management System (RMS) RTU-4210 Collins
Second VHF/AM VHF-4000E Collins
VOR/ILS/ADF NAV/DME/Radio Altimeter – 4000 Collins
Second Attitude Heading Reference System (AHRS)
Second Air Data Unit (ADU)
Digital Audio Control System (DACS) NAT additional cockpit panel
Second electronic clock
Second magnetic compass indicator
Additional Equipment
4-axis dual duplex digital AFCS with integrated Flight Director
Enhanced Vision System (EVS)
Weather Radar RDR 2000 Bendix / King (presented on EFIS)
Passive Vibration Absorber (PVA)
213 USG crash resistant fuel system (in lieu of 152 USG)
Moving Map Euronav V (including 8.4" Display & Data loader)
Storm scope Lightning Detection System WX-500 (L3)
ELT C406-N HM Artex
Baggage compartment extension (7.55 ft / 2.3 m)
Electrically operated passenger step (RH)
High-intensity strobe lights on horizontal stabilizer
Emergency Floats provision
Life vest provision
Interior
6-seats VIP interior
Super Silent soundproofing
Leatherette covered liners
Cabin double layer acrylic windows
All seats crash-resistant covered with leather or fabric/leather
3 aft facing seats (central bench) with see-through modification
3 fwd facing seats (aft bench) with foldable armrest and glass holder
4-point shoulder harness with inertial reels and safety belts for all passenger seats
Reading lights, advisory lights, floor courtesy lights
Leather bellows on flight controls
Cabin loudspeakers
Floor carpeting
Customized finishing from VIP available selections
Air conditioning with ECS (Environment Control System)
Primer finished cabin walls
Contact us for more information.